This is a great addition to the engine bay and can improve the problems of heat soak, as well as improving the look of the engine bay.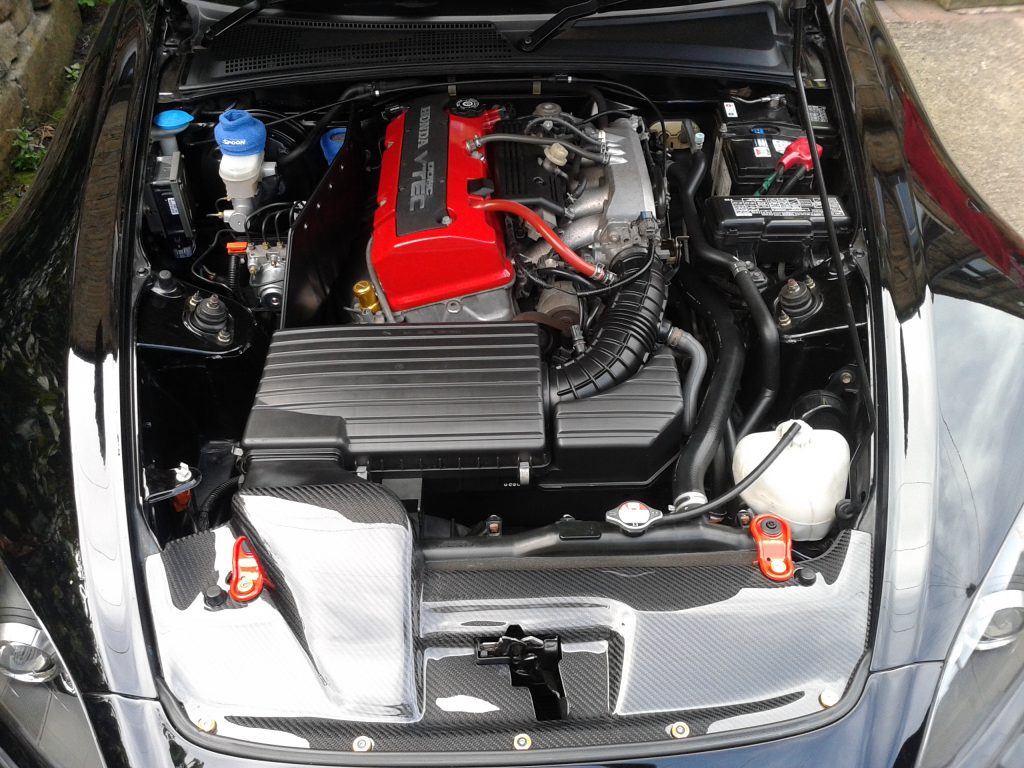 The S2000 suffers quite a lot from hot air above the radiator entering the snorkel of the air box. This is more so when the car has been stationary for a while, maybe queuing in traffic or waiting at some traffic signal. When you try to move away, the hot air enters the intake and the car bogs down and stumbles, this makes it difficult to pull away cleanly.
The cooling plate has a built in snorkel on the left hand side which feeds directly into the air box opening. This means you get air directly from the front of the car forced directly into the air intake box.
The Honda S2000 already comes fitted with a air deflector panel which forces air through the radiator to maximize cooling, but this panel stops this cool air from entering the air intake directly. There are only 3 or 4 tiny slots in the panel on the left hand side which is supposed to feed the air box. I would recommend when you fit this cooling plate to first remove the stock air deflector panel, and let the carbon cooling plate direct air through the radiator and towards the air box intake snorkel.